Ep 32: The Video Ideas Show
Summary:
5 different types of videos that you can make as a podcaster or content creator to get your video marketing up and running. If you are new to video or not sure where to start, today's episode is going to be a good starting point to give you some ideas and inspiration to start making videos to promote your podcast and your brand.
Question: Do you recommend LED lighting for video and why?
Answer:
Yes
Pros:  Lightweight, Stay cool, Low Power Consumption, Great accessories, ease of use
Cons: More expensive often, color tints, not as bright, not always as flattering as tungsten or fluorescent kits.
Here is what you look for when buying LED lights:
CRI (Color-Ratio-Index): Above 90
Daylight Balanced (5600K)
My recommendation as always for all things camera/video: Call B&H and ask what LED lights they recommend and give them your budget and they will tell you:
LED Lights I Use:
Ikan IFD576-S Daylight LED Light
Genaray LED-6200T 144 LED Light
Check Out Film Riot's review of Aputure Amaran LEDs:
5 Types of Video You Can Start Making Today: 1. Behind the Scenes videos: 2. About Me/Promo Videos 3. Tutorials or Screencast videos 4. Gear Reviews & Product Demonstrations 5. Vlogging
Benefits for Podcasters:
Engagement with listeners Establish authority Teach Share knowledge Show authenticity and vulnerability Build Trust Promote podcast and individual episodes Market products and services
1. Behind the Scenes: Show off your workspace or podcast setup.
2. About Me Video: This is a promo video about you! Introduce yourself to your listeners and community.
3. Gear Reviews & Product Demonstrations. Unboxing videos or demonstrate your microphone or mixer, etc. If your gear reviews are good you could earn affiliate income or brands might send you products.
#4. Tutorials and Screencasting. The easiest way to get started making videos and a good place to start if you really don't want to be on camera.
Screencast Software: Screen flow by Telestream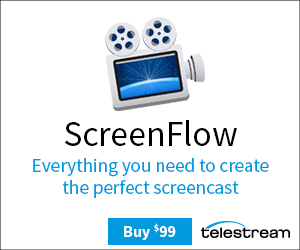 Camtasia by TechSmith
#5. Vlogging: Get personal with day-in-the-life videos. Upload to YouTube, Snapchat or Instagram and let your audience see your daily routines. Not for the faint of heart, but a great way to build trust and faithful followers.
Bonus Idea:
Trailers for podcast episodes. Sean McCabe does a great job with this.
HOUSEKEEPING
Leave a ratings & review (if you already did, thanks)
Buy My New eBook (How To Podcast on Wordpress.com)
Music: Life of Riley & Wallpaper (incompetech.com)

Amazon/Affiliate Disclosure:Mike Murphy LLC is a participant in the Amazon Services LLC Associates Program, an affiliate advertising program designed to provide a means for sites to earn advertising fees by advertising and linking to Amazon.com. As an Amazon Associate, I earn from qualifying purchases.